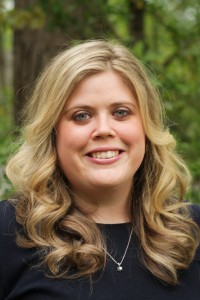 Laurie Edwards is a 34-year-old writer, editor, and writing instructor. Her first book, Life Disrupted: Getting Real About Chronic Illness in Your Twenties and Thirties (Walker), was named one of 2008's Best Consumer Health Books by Library Journal, and Publisher's Weekly called her "wise, generous, and a terrific storyteller."
Her second book, In The Kingdom of the Sick: A Social History of Chronic Illness in America, (Walker) is now on sale. Booklist recently gave it a starred review, calling it "An indispensable book for anyone with or concerned about chronic disease, and everyone interested in the health professions," and named it a 2013 Editor's Choice for Adult Books.
Laurie has been published in the New York Times, Boston Globe, Boston Globe Magazine, Glamour, and many other outlets. She is also a regular contributor to Cognoscenti, the Ideas and Opinion page of WBUR, Boston's NPR station, and has a regular blog column at Psychology Today. You can read more of her published essays and articles here.
She has also appeared as guest of on Fresh Air with Terry Gross, and many other radio and Internet interviews, and is a frequent speaker and panelist at literary and academic conferences and events.
Her blog, A Chronic Dose, was featured in Wired. She's an advocate for young adults with chronic illness, and is a frequent speaker at conferences, virtual conferences, webinars, and other venues. In 2009, she was invited to participate in a round-table discussion about health care with President Bill Clinton at the Clinton Foundation. She's particularly interested in patient engagement, social media and patient advocacy, and chronic illness and public health
Laurie has a BA from Georgetown University and an MFA from Emerson College, where she won the departmental award for Nonfiction writing. She teaches writing at Northeastern University and is the Director of the Writing in the Disciplines program. She lives with her husband, daughter, and rescue dog outside of Boston, MA.