As you know from my previous post on family caregiving, it is National Family Caregivers Month, and CaringBridge is helping to spread awareness of the needs of patients and families. I had the chance to ask CaringBridge CEO Sona Mehring a few questions about how CaringBridge supports families in medical crises, and what they are doing this month.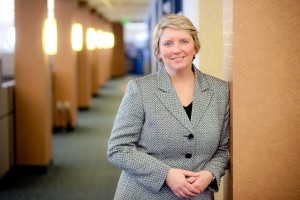 Q. Medical and progress updates are so important, but the simple act of telling one's story can also be incredibly therapeutic. What makes CaringBridge a unique online space for patients to share their stories?
CaringBridge is truly a "caring social network." It is free to use. CaringBridge does
not accept advertising and does not sell users' information. CaringBridge is a
social network providing a social good – with a funding model that allows us to
focus squarely on the people using our service, not on generating profits.
Q. I know CaringBridge Sites that are followed by thousands of people across the
country. What makes these sites such a powerful resource for support and
mobilization?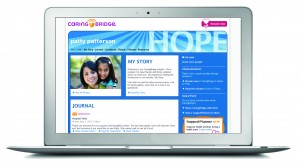 We literally connect the hearts behind the keyboards. Having a central place to
share news and receive support makes communicating during a health journey
so much easier. Instead of sharing your story over and over, you can create a
blog and post it once for everyone to read. You also have a guestbook full of
messages of love, hope and compassion that you can visit any time of day, any
time you need a boost.
Q. How did CaringBridge SupportPlanner come about? What difference is it
making for patients and families?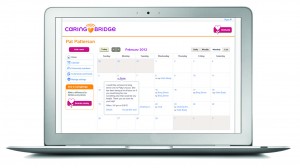 This is something our users had been asking for. All of our enhancements are
based on listening to our users and our drive to provide a relevant service.
The SupportPlanner helps patients and families organize helpful tasks such as
bringing meals, rides to the doctor and pet care. When families know those
details are being taken care of, they can focus their energy on what's really
important, like healing.
Q. I think it's wonderful that CaringBridge Sites do not include any
advertisements, so the focus is on the patients. How does CaringBridge sustain
this model?
We are a nonprofit funded by donations. Many people who use our service feel
strongly that it needs to be available to others during a health journey so they
give back.
Q. It's National Family Caregivers Month. How is CaringBridge celebrating those
who devote so much of their lives to caring and advocating for loved ones?
We are helping create awareness of the family caregiver and all the time, energy
and money they spend on caregiving. I also wrote a blog post asking people to share
caregiver tips and advice.
***
Thanks so much, Sona!
(Per the disclaimer in this post, CaringBridge is sponsoring this post.)